Flagstaff Felony Lawyer
Aggressive Advocacy To Fight Felony Charges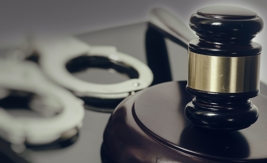 It is no secret that a felony conviction can change the course of your life forever. It limits employment opportunities, housing opportunities, and changes the way the world looks at you. If you have been arrested on felony charges, you need to act quickly and retain a legal team who understands the challenges you are facing and can help you overcome them.
The Flagstaff criminal defense attorney at The Zickerman Law Office, PLLC has had extensive experience as a prosecutor and understands the criminal justice system from both sides of the courtroom. Our team can put that experience to work for you and fight to ensure that your reputation, freedom, and future are protected.
Some of the felony charges we handle include:
If you are facing felony charges, contact us today to start discussing your defense!
Penalties of a Felony Crime Conviction
There are six classes of felonies in the state of Arizona, each carrying with them their own sentencing guidelines.
The penalties which accompany each class of felony may include:
Class 6 Felony: the least serious under state law, this can result in prison sentences of 1-2 years. With the right attorney, these may be reduced to a misdemeanor and sentenced accordingly.
Class 5 Felony: prison sentences may range from two to two and a half years.
Class 4 Felony: a conviction can result in anywhere from two and a half years to three years and nine months.
Class 3 Felony: these tend to carry a broader range of prison sentences, from three and a half years to eight years and nine months.
Class 2 Felony: sentences for class 2 felonies may range between five and 12.5 years.
Class 1 Felony: sentencing for the most serious felonies are left to the judge's discretion and the circumstances of the case.
Our Attorney Has The Skill You Need For Your Defense
If you are facing felony charges, you do not have the luxury of time. You need a legal team who is aggressive, experienced, and willing to defend your rights passionately. Our Flagstaff criminal defense attorney, as a former prosecutor, has fought from both sides of the courtroom and is prepared to give you the representation you need.
Facing charges for a felony crime? Call The Zickerman Law Office, PLLC today at (928) 323-0910 to schedule your initial consultation.
Our Testimonials
Committed to Finding Solutions for the Best Possible Outcome
My family and I are grateful for his time and effort that he put forth towards my son's case. - Michelle K.

Would hire again if anything! - Bobby D.

It was a long (three years) and hard battle. However Gib and his staff never gave up. - Jay W.

He is very accessible to his clients, even during traditionally "off hours" - Rex S.

He's not just the right choice - he's the only choice. - Alexandria F.
Meet Our Team
Dedicated to Protecting Clients' Rights & Freedoms
Adam Zickerman
Herman "Gib" Zickerman
Nina Anderson
Adam Zickerman Adam Zickerman

Founding Attorney

Herman "Gib" Zickerman Herman "Gib" Zickerman

Of Counsel

Nina Anderson Nina Anderson

In-House Accountant