Flagstaff Misdemeanor Attorney
Misdemeanor Classes in Arizona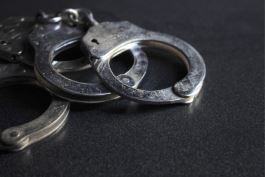 In Arizona, the penalties for a misdemeanor conviction vary depending on the class of misdemeanor, of which there are 3, and the circumstances surrounding the event. Class 3 misdemeanors in AZ are considered the least serious and generally result in 30 days in jail and fines up to $500, whereas Class 1 misdemeanors could be up to 6 months in jail and $2500 in fines.
Our misdemeanor defense attorney handles a wide variety of misdemeanor offenses, including:
The fines and jail times, though outlined by which class they fall under, are still subject to change depending on the specific charge you are facing. You may also be able to get your charges reduced in favor of some form of diversion program.
Facing class 1, 2 or 3 misdemeanor charges? Our attorney is well-equipped to defend you.
Contact us today!
Defense for Arizona Misdemeanors
Though the word "misdemeanor" can make it seem as though these charges are unimportant, misdemeanor convictions can still represent a significant challenge in the form of jail time, fines, court fees, and a mark on your record. By contacting our team at The Zickerman Law Office, PLLC, you are enlisting the help of a highly skilled Flagstaff criminal defense attorney with prosecutorial experience and dedication to defending his clients.
Our team is prepared to fight against your misdemeanor charges as ferociously as we would any other charge. As a former prosecutor, our Flagstaff criminal defense attorney has the skill you need to handle these charges thoroughly and efficiently.
Facing misdemeanor charges in Arizona? Call (928) 323-0910 today to
schedule your initial consultation.
Our Testimonials
Committed to Finding Solutions for the Best Possible Outcome
My family and I are grateful for his time and effort that he put forth towards my son's case. - Michelle K.

Would hire again if anything! - Bobby D.

It was a long (three years) and hard battle. However Gib and his staff never gave up. - Jay W.

He is very accessible to his clients, even during traditionally "off hours" - Rex S.

He's not just the right choice - he's the only choice. - Alexandria F.
Meet Our Team
Dedicated to Protecting Clients' Rights & Freedoms
Adam Zickerman
Herman "Gib" Zickerman
Nina Anderson
Adam Zickerman Adam Zickerman

Founding Attorney

Herman "Gib" Zickerman Herman "Gib" Zickerman

Of Counsel

Nina Anderson Nina Anderson

In-House Accountant