Flagstaff Violent Crimes Lawyer
Fighting Violent Crime Allegations in Arizona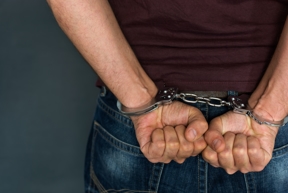 Serious charges like violent crimes require an attorney with a comprehensive knowledge of the laws surrounding the incident. Our legal team at The Zickerman Law Office, PLLC has over a decade of experience and has tried hundreds of cases, and we have the experience you need to defend your rights aggressively.
By choosing our Flagstaff violent crime attorney, you are gaining access to a highly accomplished attorney with experience as both a prosecutor and a defense lawyer. The courts take violent crime allegations extremely seriously – and so do we. Our tenacity is second to none!
Facing violent crime charges and not sure what to do? Contact our Flagstaff violent crime lawyer today to schedule your initial consultation, we can help!
Violent Crimes Charges in Arizona
When law enforcement officers or prosecutors are investigating a case, they will be relentless and thorough, leaving no stone unturned. It is important to have a violent crime attorney who will do the same. At The Zickerman Law Office, PLLC we have had over a decade of experience investigating crimes on behalf of our clients and ensuring that every step is taken to defend your rights.
Examples of actions which may be charged as violent crimes include:
Armed Robbery
Arson
Burglary
Homicide
Kidnapping
Manslaughter
Find a Team Who Can Protect Your Freedom
Prosecutors and judges alike are rarely anything approaching lenient when it comes to violent crimes cases. This is why it is so critically important to have a Flagstaff violent crime lawyer who understands your rights and is willing to defend them staunchly. If you have been arrested and charged with any type of violent crime, our skilled Flagstaff violent crime attorney has the determination to see your case through.
Arrested for a violent crime? Don't leave your future to chance – call The Zickerman Law Office, PLLC at (928) 323-0910 today to get started.