Drug Crime Lawyer in Flagstaff
Dependable, Determined Defense Attorney Serving Northern Arizona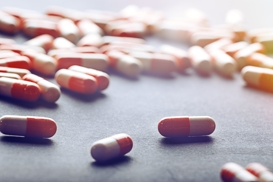 Arizona is currently waging war on drugs to eliminate the flow of drugs coming in on Interstates 17 and 40. In addition to the Department of Public Safety's efforts to interrupt more of the drugs coming into the state, the courts have passed major legislation that sends more people charged with drug crimes to prison. This is why it is so critical to your freedom that you retain a Flagstaff drug crime attorney who understands the laws about your case. At The Zickerman Law Office, PLLC, our legal team is dedicated to providing you with both compassionate counsel and aggressive advocacy.
Facing charges for a drug crime? To learn more about how The Zickerman Law Office, PLLC can defend you, contact our Flagstaff drug crime attorney today.
Fight Back with a Former Prosecutor on Your Side
There are many different types of drug crimes, and we can help defend you from all of them.
Some of the types of drug cases we handle include:
Personal use of drugs or possession of paraphernalia
Possession with intent to sell
Transporting with intent to sell
Production and Cultivation
Manufacturing drugs
Facilitation of drugs
Drug trafficking
Illegal possession of medical marijuana
As technology marches on, so do the types of crimes you may be charged for. As your legal team, we not only have to be well-versed in the intricacies of wiretaps and search warrants, but also the legal precedents surrounding Internet-based sale and purchase of drugs.
Is Drug Possession a Felony in Arizona?
In Arizona, possession of controlled dangerous substances (CDS) can either be charged as a felony or a misdemeanor largely depending on the type and amount of drug found in possession.
Misdemeanor drug possession crimes are divided into three classes, while felony drug possession crimes are divided into six classes. Depending on the class that the crime falls under, penalties such as fines and incarceration will be decided.
Protect Your Future and Fight Your Drug Crime Charges
With over a decade of experience defending clients just like you, we know how overwhelming facing charges like these can be. Our Flagstaff drug crime attorney has been involved in hundreds of trials on both sides of the courtroom and understands the legal system extremely well. With so much at stake, you cannot risk seeking the help of anyone else.
When it comes to drug crimes, time is of the essence – call today at (928) 323-0910 to schedule your initial consultation!