Flagstaff Sex Crimes Lawyer
Experienced Defense Against Sex Crime Charges in Coconino County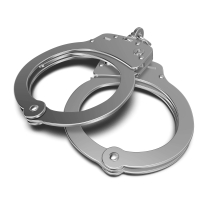 Being charged with any crime can be frightening, but sex crimes are particularly problematic. Because of the sensitive nature of these crimes, prosecutors tend to pursue such cases with great intensity and seek maximum sentences whenever possible. This is why it is so important to have a skilled Flagstaff criminal defense attorney on your side. At The Zickerman Law Office, PLLC, our team has helped clients through hundreds of trials. We have the experience and knowledge you need to defend your rights and protect your freedom.
Are you facing sex crime charges in Arizona? Call The Zickerman Law Office, PLLC today at (928) 323-0910 or contact us online to schedule a meeting with our sex crimes attorney in Flagstaff!
Sex Crimes We Defend Against
For over a decade, Attorney Adam Zickerman has deftly handled sex crime cases and consulted with other agencies to educate them on sexually-based offenses.
Some of the crimes our Flagstaff sex crimes attorney covers include the following:
Indecent Exposure
Statutory Rape
Sexual Assault
Sexual Abuse
Child Molestation
The stigma that comes with being charged with a sex crime, regardless of how the case ends, can profoundly affect a person's life. It can limit your housing and employment opportunities and your privacy, as you have to register as a sex offender.
Start Your Defense With Our Sex Crimes Attorney Today
It can be terrifying to face criminal charges, but you do not have to face them alone. By choosing our Flagstaff sex crimes lawyer at The Zickerman Law Office, PLLC, you are choosing someone with over a decade of experience and who has tried hundreds of cases.
Contact The Zickerman Law Office, PLLC, today to schedule a consultation with our sex crimes lawyer in Flagstaff!
Our Testimonials
Committed to Finding Solutions for the Best Possible Outcome
My family and I are grateful for his time and effort that he put forth towards my son's case. - Michelle K.

Would hire again if anything! - Bobby D.

It was a long (three years) and hard battle. However Gib and his staff never gave up. - Jay W.

He is very accessible to his clients, even during traditionally "off hours" - Rex S.

He's not just the right choice - he's the only choice. - Alexandria F.
Meet Our Team
Dedicated to Protecting Clients' Rights & Freedoms
Adam Zickerman
Herman "Gib" Zickerman
Nina Anderson
Adam Zickerman Adam Zickerman

Founding Attorney

Herman "Gib" Zickerman Herman "Gib" Zickerman

Of Counsel

Nina Anderson Nina Anderson

In-House Accountant